Lincoln Fox ~ Sculpture and More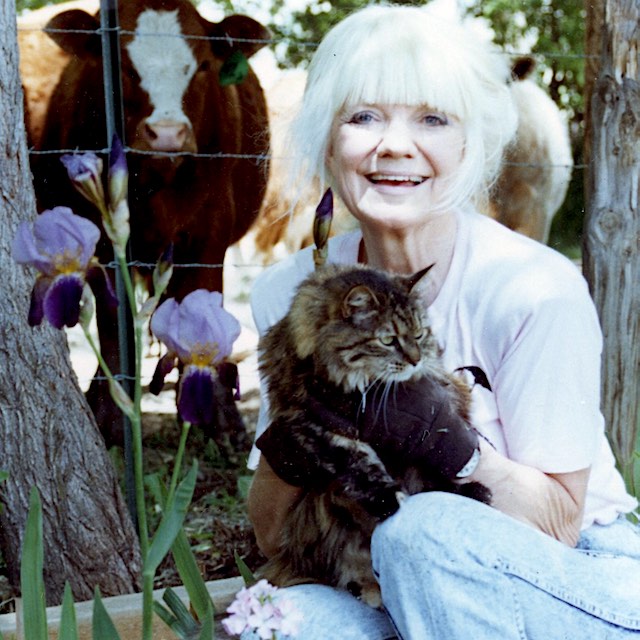 ---
Rachelle Fox BORN IN 1943 , PASSED IN JUNE OF 2020 SHE WAS A RESIDENT OF PAONIA - HOTCHKISS SINCE 1990
Not many of you had the opportunity to really know Rachelle. I'm sorry for you. You missed a great experience.
Although she was the most loving person she was, by nature, rather private. The need for privacy came from her acute sensitivity and over caring for others...as well as the feeling of being inadequate and vulnerable
Who really knows just where and how our core beliefs are created. Suffice it to say this beautiful, petite, intelligent and witty person was a unique combination of one needing to share her great love with the world, and a wounded child afraid of being hurt again
I met my best friend and life mate in high school. I was sacking groceries in San Angelo, Texas when I first saw her in the store. My spirit jumped up and gave my heart a big High-Five.
When we married I already knew all about love…but after sixty years of constant tutelage, I'm just beginning to understand what love, unconditional love, is about.
Rach never really felt she belonged here. She had a hard time coping with many things. Cruelty to animals or people was an arrow into her heart. Yes, she loved people almost as much as she loved animals. She was a fountain. Trees got it, animals got it, even people who didn't want it got it
Although we were never "mature" enough to have children, I often referred to her as an "Earth Mother".
After several instances of Rachelle casually commenting on what a beautiful male or female dog that was, when only it's upper half extended from the car window…I finally called her bluff. "How do you know what sex that dog is. I'm a sculptor, I know form, I know subtleties and I can't tell". She smiled and softly said..."Look a little deeper".
It took me a while to begin to see life through Rachelles eyes...but oh what a view!
With this, as with so many of Rachelle's other intuitive knowings, I finally learned to assume she was right, although occasionally she would miss it...but just enough to keep me on my toes.
In spite of Rachelle's sensitivities, she learned to cope and even be bold when in public. I remember one night on a mediterranean cruise, she and the Greek captain gave what could only be described as a "performance dance". I was amazed!
In my profession we had the opportunity to travel to Europe, Africa, Asia, etc. Rach met and spent some time with a few world class actors, performers, royalty, and two presidents…and I must say, she was stunningly elegant through it all.
Once while at the dentist's office - mouth wide open, Rachelle began to think about a funny past experience. She started to laugh, and laugh. Couldn't stop. Each time the laughter would subside it would bubble up again. Unfortunately, the dentist and his assistant couldn't see the humor.
Some may wonder about sending flowers or donations. Rach would say, "Spend it on your mate, your babes, or your critters".
Yeah, I'm sort of devastated. I only really miss her each time I take a breath...but how can I stay sad when we have had such a long "Grace Period".
We all come into life knowing we have an irrevocable round trip ticket.
Death is just part of life…a transition to back home.
Still…I really, really miss you Rach.
Lincoln
---